Healthcare recruiters face unique challenges. The US unemployment rate for health care providers is only 2.3%. Recognizing these challenges - and benchmarking your organization against the national average - can help you identify where and how to overcome them.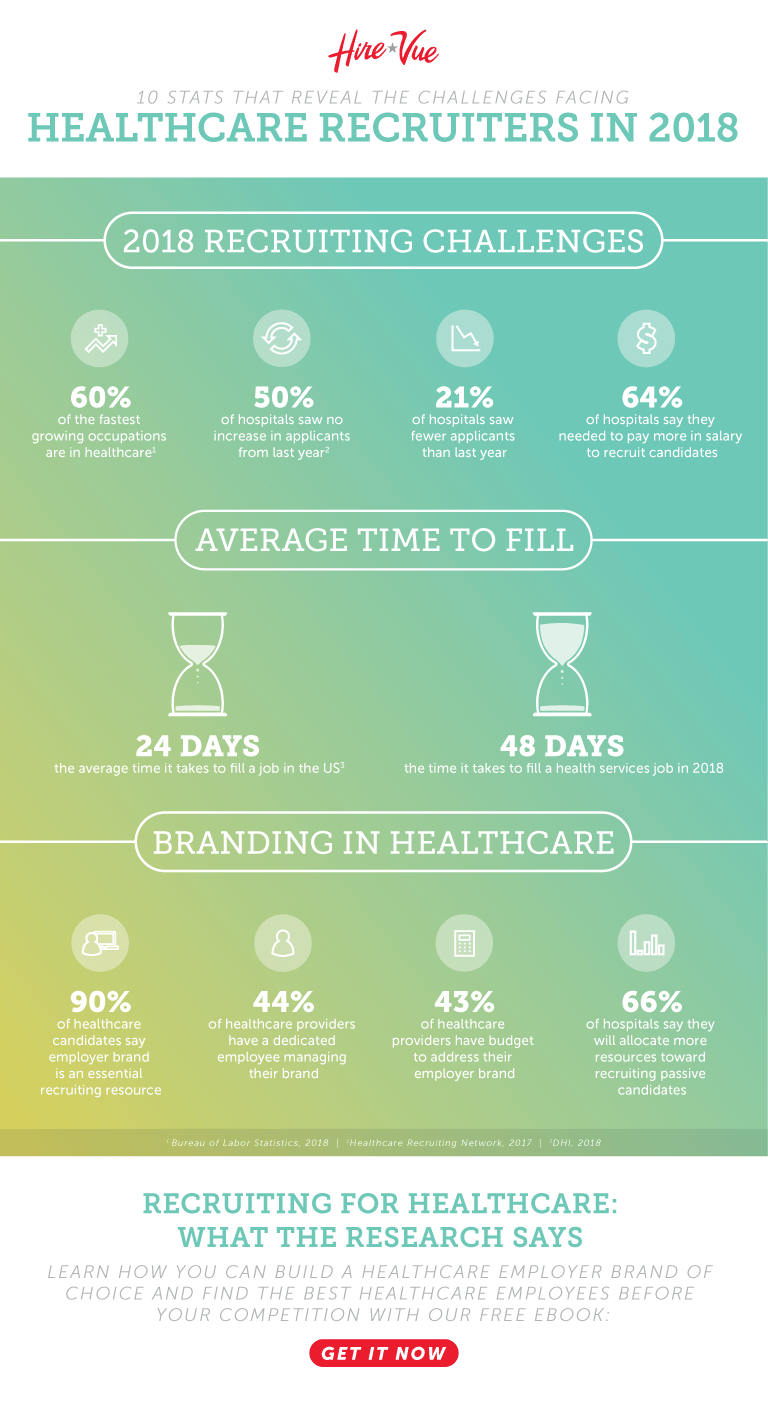 Solve the 3 biggest challenges facing healthcare recruiting in 2018 with our research-driven eBook:
You'll learn how to shrink hiring time (without sacrificing quality), and how to differentiate your organization from your competition.