It's no secret that the job market is tight. Organizations with 5000+ employees take an average of 63 days to fill an open role.
It's more important than ever to hire faster and ensure great talent isn't falling through the cracks.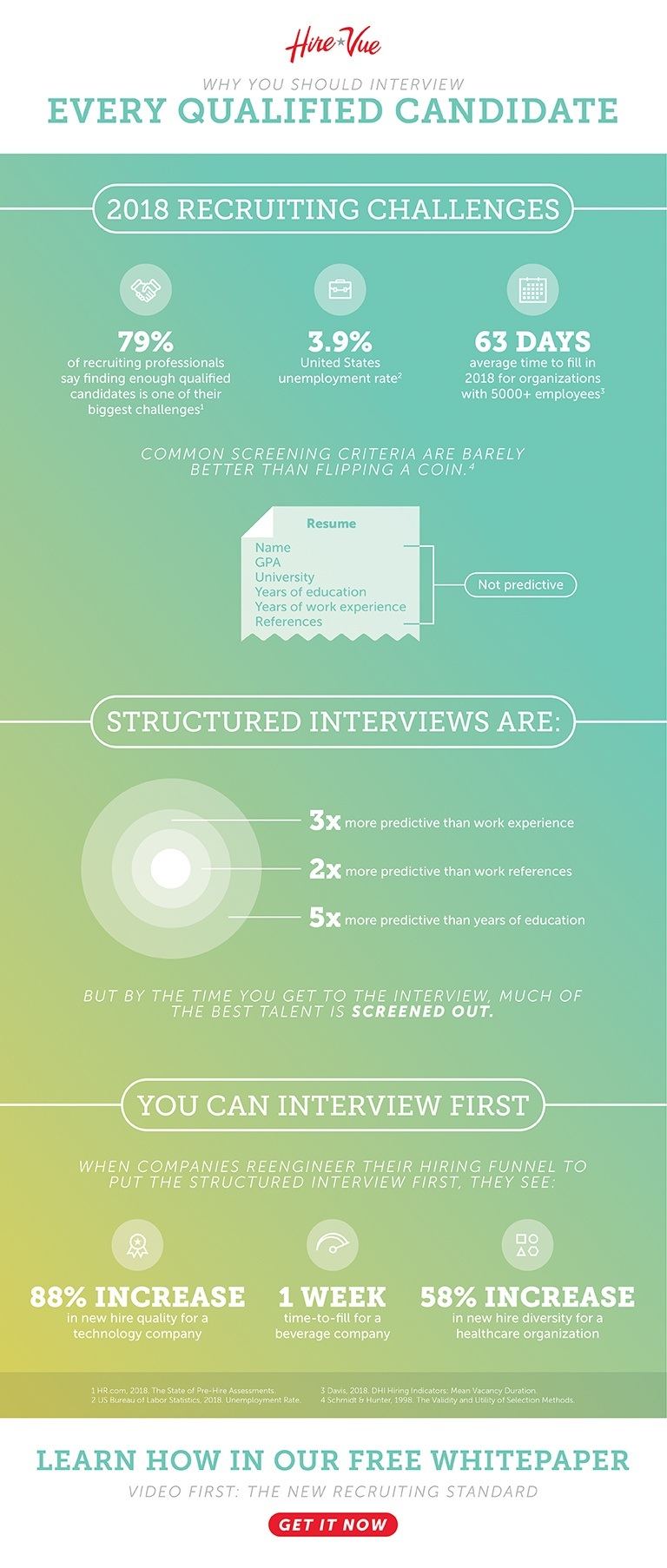 Learn how you can interview every qualified candidate in today's competitive job market:
Get the Whitepaper
You'll see how it's possible to make more inclusive hiring decisions while decreasing hiring time and increasing new hire quality.