Ever notice how some companies excel at attracting a diverse candidate pool and others are homogenous? What do diverse companies know about attracting diverse candidates that homogenous companies don't?
The answer is a lot. There's no simple trick, tip, or hack to create a workplace that's ripe with inclusivity or to build a recruiting process that supports it.
For companies that struggle with inclusion, recruiting with diversity in mind seems like a catch-22. To build a more diverse workplace, you need a more diverse recruiting pipeline. But to attract a wider range of candidates into the pipeline, don't you need a diverse workplace to showcase?
This is the first in a 3-part blog series about how to create a recruiting process that facilitates more diverse hiring decisions, from start to finish. This post focuses on the top of the hiring funnel, so you can appeal to a wider range of candidates and build a talent pipeline more inclusive of underrepresented groups.
The Benefits of a Diverse Candidate Pool
Several studies show the beneficial effects of diversity on business performance. Teams with a more diverse makeup:
"Companies with inclusive talent practices in hiring, promotion, development, leadership, and team management generate up to 30% higher revenue per employee and greater profitability than their competitors." — Deloitte Human Capital Trends Report
Of course, helping traditionally marginalized groups overcome systemic disadvantages is also just the right thing to do. And according to LinkedIn's Global Recruiting Trends Report, "Diversity Hiring" is one of recruiting's biggest priorities. 
Here's how to build a more inclusive recruiting process, from start to finish.
Look at What Your Candidate-Facing Resources Say About Your Company?
When candidates Google your company or look it up on Glassdoor, what do they find? A majority of candidates spend between one and four hours researching a company or job. And, they'll see (probably in this order):
Your company career site and job descriptions.
Your LinkedIn career page.
Your Glassdoor page and related reviews.
Recent news coverage about your organization. 
What you share on these sites — what your employees and candidates share —  sends a message to prospective candidates. 
Consider Your Written Content
Words matter. Certain terms can be alienating — and that doesn't even need to register on a conscious level. When "Hacker" was the official job title for Buffer's software engineers, only 2% of its applicants were female. 
Generally speaking, job descriptions are built with a specific individual in mind: the hiring manager. There's a certain business dialect that comes from years of experience in a certain organization or role. This language can be totally foreign to job applicants.
What Happens When You Let Candidates Skip the Job Application? 
Children's Mercy Kansas City lets job seekers bypass the job description and job application, letting them "introduce themselves" with a recorded video introduction instead. Its recruiters watched the new video introductions every morning and gave each job seeker recommendations based on their stated goals and experience. Children's Mercy makes 58% more ethnically diverse hires through this "Introduce Yourself" program, compared to its traditional hiring process (28% of hires vs.18% of hires). 
Children's Mercy still uses a job description, it just introduces it at a later step in the process (when recruiters make their recommendations). Creating a job description that avoids gender and ethnic-biased language shows job seekers of all backgrounds that your company makes their sense of belonging a priority. 
Of course, cross-referencing every job post with a list of "inclusive" and "biased" words is time-consuming. Tools like Gender Decoder can identify exclusionary words and phrases, and recommend more inclusive replacements for you. 
Keep an Eye on Your Visual Content
Stock photos are a great resource — they just don't belong on your career site. You never know when a great stock photo will show up somewhere else. And stock images don't help when trying to attract a more diverse candidate pool.
This free stock photo, for example, is featured all over the Internet.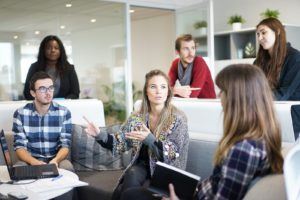 But you don't want your employer brand associated with whatever anyone else who uses the picture is advertising. You don't want stock photos to take the place of your current employees.
Look at the Caleres career page for inspiration. Caleres uses a social feed of actual employers talking about their brands and their employee experiences. Any employee who uses the hashtag #Caleres, can have his/her post show up on the Caleres career page.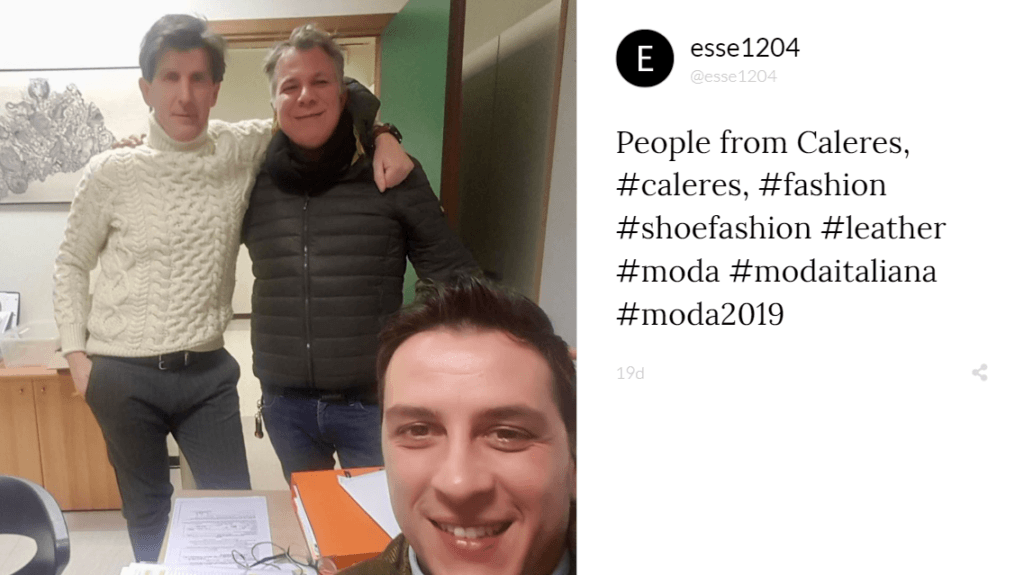 Make sure your photos feature situations anyone can picture themselves participating in. 
Not everyone enjoys kayaking, wine tasting, or crowded events. This doesn't mean you can't feature these activities, but you have a problem if all your photos feature only one variety of team-building exercises (for example, only activities that involve the outdoors; or only activities that involve alcohol). 
Rethink Your Job Requirements
When men see a job description that lists requirements outside their experience, they still apply if they meet just 60% of those requirements. Women, on the other hand, tend to only apply when they meet 100% of the listed qualifications. 
The fix here is relatively simple: make job requirements more open when to attract a more diverse candidate pool.
Rather than requiring a specific degree in X or Y, open it up to "other related disciplines." Move requirements that are really preferences to a separate "preferences" section in the post. If a hiring manager prefers 10+ years experience, but really only requires 5+, make that distinction clear.
A Note on Mobile Optimization
It's 2020, you'd think every aspect of the hiring process would be optimized for smartphone users. In many cases, it is.
In Talent Board's 2019 Candidate Experience Research Report, 93% of employers said they offer a mobile-apply option, up from 78% a few years ago. That's a huge jump, and definitely a step in the right direction. 
Unfortunately, there are other steps in the hiring process that require an Internet connection and might not be as easily optimized for mobile users (or are technically optimized, but still provide a bad experience, like a 45-minute application). 
Even so, it's a mistake to assume that everyone owns or uses a desktop computer. If you look at the Pew Research chart below, you can see that smartphones have played a role in helping low-income individuals of every demographic get online.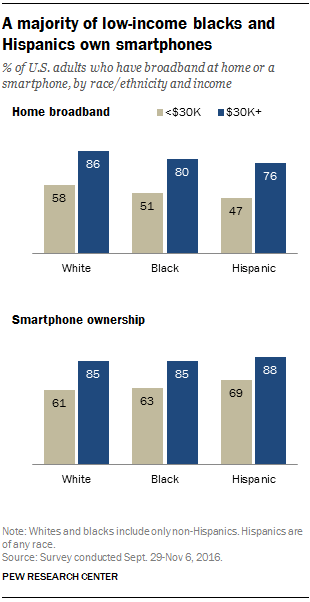 Increasing the diversity of your candidate pool — ethnic, gender, or otherwise — means removing all barriers to entry. You want to bring every step up to a mobile-friendly standard.
Shift Your Career Site's Focus
Most career sites put a disproportionate emphasis on culture, perks, and corporate values. These are important, but this mix misses an important element: opportunities for advancement.
When you emphasize opportunities for advancement, you appeal to ambitious, driven job seekers of every demographic. It shows that you're invested in personal development and professional mobility.
While company values and perks are important branding materials, the opportunities you provide for growth and advancement are more important. 
Simple ways to start promoting your dedication to advancement opportunities include:
Emphasize opportunities for vertical and horizontal mobility. 
Make your career trajectory maps public (if you have them). 
Emphasize hiring internally, if you place a priority on it. 
Emphasize employee resource groups (ERGs) or dedicated mentorship programs if offered.
This might mean creating messaging that's less about your organization (our company values, our company perks) and more about your desired applicants (your career advancement, your opportunities for professional growth).
From Career Site to Glassdoor
Your focus on Glassdoor should go beyond your own career pages. Most corporate Glassdoor profiles read like something out of a sales pitch deck. They list obscure awards, self-congratulations, and the organization's continued dedication to being #1. 
Rarely do career advancement opportunities take a front-row seat. If you have programs designed to facilitate your employee's career growth — mentorship programs, ERGs, internal hiring initiatives, etc. — give them top billing.
To Recap: How to Attract Diverse Talent
Job applicants interact with your career content on several different levels and different job seekers prioritize different information. To attract more diverse candidates:
Actively tweak your job descriptions to include more inclusive language (or make applying optional) and "open up" job requirements.
Revise your career pages and employer review site profiles to focus on advancement opportunities.
Feature actual employees and your actual workplace in on-page images.
The next post in this series looks at unconscious bias, screening, and how to build an equitable hiring process for candidates of all backgrounds. 
You might also enjoy the 5 Recruiting Strategies to Increase Workplace Diversity eBook — available as a free download.
Photo by Perry Grone on Unsplash.