One of the most common problems faced in modern talent acquisition is knowing how far to extend your "screening bubble." Does the role you're attempting to fill require two years of previous work experience or three? By setting the cutoff point at three, you'll be shrinking the candidate pool and taking a substantial time burden off of your recruiters. But you could also be missing out on some fantastic candidates who only have two years of experience.
When using traditional screening methods, it is impossible to extend the search indefinitely. In the case of a manual search, there definitely needs to be a balance between how wide the search is and how long it should continue. Where that balance lies is a topic that's been debated endlessly.
But what if it was possible to extend that "screening bubble" beyond its normal limits, while still giving time back to your recruiting staff? At Dr Pepper Snapple Group (DPS), that's exactly what we accomplished.
You Can't "Get Back" Time...
Before we launched HireVue at DPS our recruiters were spending between 20-40 minutes screening Manager and Director level candidates. If, on average, they screened six candidates and forwarded two to the hiring manager, that's almost three hours they could have spent on more productive endeavors.
HireVue solves this problem for us in two different ways:
First, on demand video interview responses let our recruiters see the responses to questions they would have asked during the screening. Now they can focus their screening time on more targeted candidates.
Second, recruiters can offer HireVue interviews to a larger segment of candidates. Before, we never really knew if our "screening bubble" was too small. We didn't know if we were missing out on great fit candidates who didn't quite make it through our first-pass screen.
Now we know that we were missing out on some great candidates. We've seen that many times the final hire comes from a group of candidates outside of the previous "screening bubble."
The Importance of Respecting Candidates' (and Hiring Managers') Time
When it comes to hourly hiring, DPS consistently ranks in the top quarter of hourly employers when it comes to hiring speed. This is often not enough to keep up with what we need. The hourly roles we hire for are warehouse workers, drivers, and stocker merchandisers: they expand proportionately with our business.
Before HireVue, our hiring managers were required to come to a branch office one day per week to conduct interviews. With HireVue, we've been able to replace these 90 minute face-to-face interactions with on demand video interviews - completely automating the hiring process.
Most of the candidates for these positions are either already employed or in an otherwise poor financial situation. We'll get to why this matters in a moment.
Here's what our automated process looks like for hiring hourly candidates: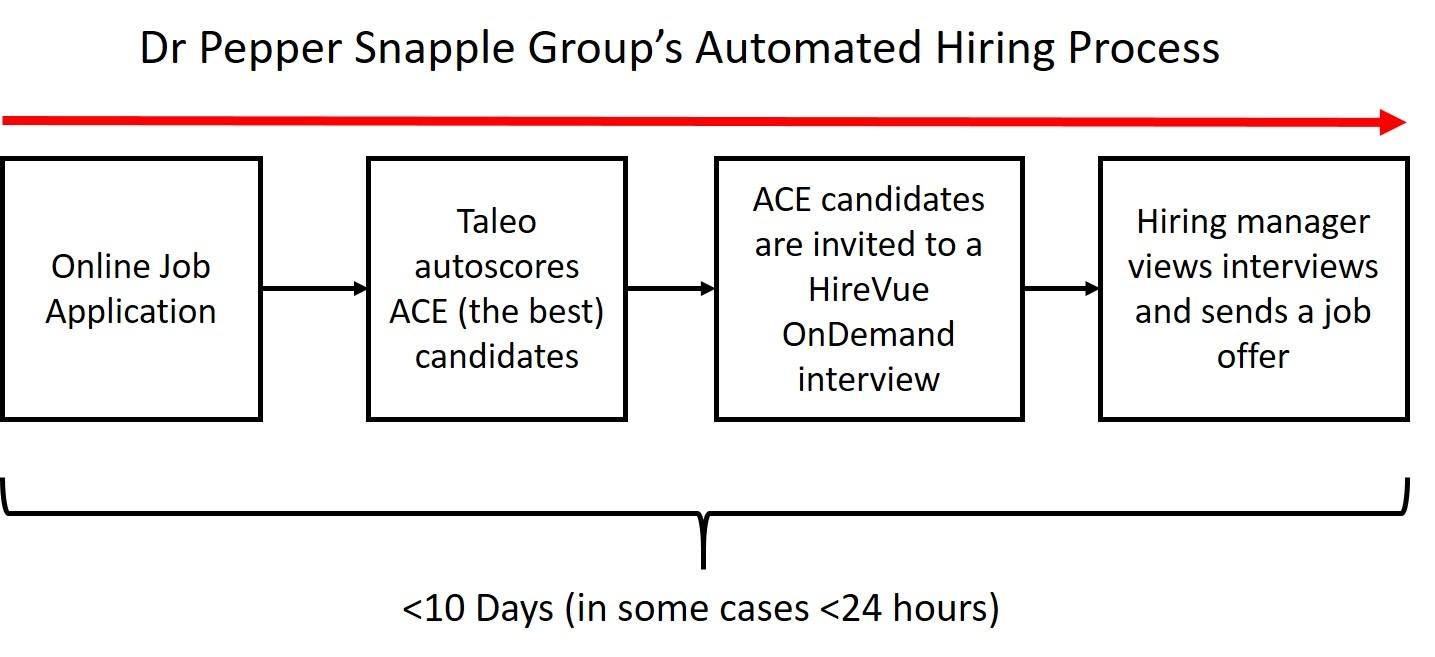 Our Time to Fill has decreased significantly since implementing this new process, having been reduced by 12 days on average.
As it stands now, our Time to Hire has decreased from 21 days to 7. We hired one candidate just 5 hours after the job was posted.
Is Something Missing?
You may have noticed that in our hourly hiring, from start to finish, there are no recruiter--candidate (or hiring manager-candidate) touch points. This is 100% intentional.
As mentioned above, many of our hourly candidates are either already employed or in a poor financial situation. Under our old process, candidates in the first group would be required to take off a half day of work (unpaid, of course) to come interview. We also noticed that candidates in the second group could often not afford the gas required to drive to our branch office.
In both cases, we were potentially asking candidates to spend money they could not afford to lose.
Since DPS is a consumer brand at its core, it is crucial that we provide a great experience to all our candidates, regardless of their income level.
Respecting candidates' time like this is reflected in our Net Promoter Score: it currently sits around 70. For us, this means that for every candidate who isn't enthusiastic about the process, fourteen would recommend the experience to a friend or colleague.
... But You Can "Give it Back"
An unanticipated benefit of using HireVue is that our recruiters love it - and an engaged recruiter is generally more productive.
But even the most productive recruiter is busy. It's important to give them as much time as possible to focus on mission-critical tasks, like screening high priority candidates and those outside your traditional "screening bubble." Building as much automation as possible into your process (particularly easily automated transactional processes) gives time back to your recruiters so that they can spend providing better service for hiring managers and candidates.
See more about how Dr Pepper makes high volume hiring decisions in our free webinar: 
You'll also learn how they cut recruiter turnover from 30% to single digits, all while giving candidates a great experience.
About the Author: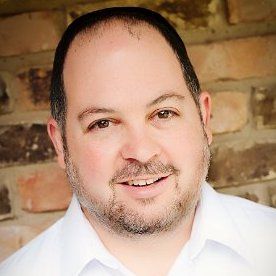 Wes Sutkin is a Recruiting Manager at Dr Pepper Snapple Group with more than 15 years of recruitment management experience. As Recruiting Manager, he is responsible for the management and development of corporate and field recruiting teams and for spearheading new recruiting software initiatives. Find him on LinkedIn.