There are a variety of ways companies shorten the time-to-hire cycle. But the unsung hero in shortening the hiring cycle is automated scheduling. And combining automated scheduling with video interviews is the ultimate way to save recruiters time and deliver a better candidate experience.
I'm the product manager for HireVue Coordinate, HireVue's automated scheduling solution. And in this post, I share how automated scheduling works and how companies are benefiting from it as part of the HireVue platform. Including how Texas-based supermarket chain H-E-B uses automated scheduling to reduce its time to hire from 29 days to 17. And how Intermountain Healthcare is using it to automate interview scheduling and pre-employment appointments.
Automating Days Out of the Hiring Cycle
Recruiters can spend 100s of hours a year juggling calendars to coordinate schedules with candidates and hiring managers or whole hiring teams. It's time lost. Time that extends time to hire. It's a liability, especially with unemployment low and talent in short supply. And it leads to lost candidates — 57% of job seekers lose interest if the hiring process takes too long. 
Automated interview scheduling eliminates those days and hours from the process. Neither recruiters nor candidates need to spend more than seconds coordinating schedules. Candidates simply self-schedule and even self-reschedule. And the best tools integrate with recruiters' and hiring manager's calendars and even conference room availability, so recruiters don't have to do anything. The recruiter or hiring manager simply watches the interview, clicks "yes," and the candidate automatically gets invited to self-schedule the next step.
For H-E-B and other companies with large volume hiring needs, that reduction is critical. H-E-B fields more than 1.2 million applications a year. The grocer can't drag its feet. It has to move fast to get the best talent into a variety of different roles — from cake decorators to store managers to forklift drivers. 
H-E-B's Mary Valdez told me that, "The recruiters that are using Coordinate no longer have to play phone tag or send emails back and forth. They just send one email. We actually have a template in Taleo with the Coordinate link that they send out and for the candidates to self-schedule. It saves so much time."
Automated Scheduling Options
Recruiters have an almost endless list of automated scheduling tools to choose from — from simple scheduling automation tools like Calendly, to recruitment-specific scheduling tools like HireVue Coordinate, to scheduling features built in to applicant tracking systems (ATSes), to fully integrated recruitment platforms, like HireVue. 
How HireVue Coordinate Automates Scheduling

Coordinate is built to automate scheduling for the screening and interview process. You can use it for automated scheduling of hiring events, live video, on-demand video, and phone interviews — even employee orientations or pre-employment drug and other testing. When used with HireVue Video Interviews or Assessments, recruiters simply review candidates' completed videos and click "yes" to send desired candidates an invitation.
Candidates click a link in the invitation to self-schedule for the next step, and can just as easily reschedule if needed.
Coordinate does more than just automate scheduling though. It also lets you add details, such as candidate instructions, driving directions, and security information, from an existing position to a new position. Once you determine what candidates need, you can simply copy items to a new opening. There's no need to repeat yourself over and over or reattach information to emails.
Behind the scenes, HireVue Coordinate is fully integrated with Microsoft Office 365, Microsoft Exchange Server, and Google Calendar. Calendar invites are sent using the .ics file type, so any invitation from HireVue Coordinate and works with the calendar app in use. Candidates can also opt-in to receive reminders as text messages. 
All email communications and landing pages can be branded to create a consistent, branded candidate experience too.
H-E-B's Mary Valdez shared, "We have custom branding for each of our divisions, which enhances the candidate experience."
The HireVue platform works with multiple ATSes to let you add candidates from your ATS to HireVue, and then use Coordinate to schedule candidate interviews. In Coordinate, you can initiate the hiring cycle by inviting multiple candidates to each take an OnDemand video interview or schedule phone interviews or live interviews at a hiring event and then add those candidates to your ATS as well. 
Using Coordinate for Hiring Events
Consider a hiring event where you want to interview 50 candidates over two days. Coordinating all those interviews manually is tedious and time-consuming. You really need an efficient and effective way to automate that scheduling. That's exactly what you get with HireVue Coordinate. 
With HireVue Coordinate, you simply set up a link. Candidates self-schedule and/or reschedule. And as times fill up, Coordinate automatically removes those times from available openings.
Using Coordinate for More than Interviews
One exciting thing about Coordinate for me as the product manager is seeing users adapt it for use beyond the interview process. 
Intermountain Healthcare is the largest not-for-profit healthcare provider in the western US. It's using Coordinate for interviewing, but also to save time on needed pre-employment appointments required in the healthcare industry, such as drug tests, HR meetings, and immunizations.
Intermountain Healthcare HR Talent Acquisition Portfolio Manager Erin Kap shared with me, "Intermountain is a very large organization. We have nearly 40,000 employees working across several different locations so it can be really challenging to get people into the right place to complete the pre-employment requirements. It absolutely saves time for our recruiters. It's a lot faster process to schedule. It links directly to our employee health calendar, so we can see exactly what their real availability is. It puts us all together on one system, which has really made a huge difference for us. Now it's one very simple, smooth, quick process for everyone."
Erin shared with me that before starting to use Coordinate for pre-employment tests, each facility was doing something different. Each had a different method for scheduling. Not only did recruiters have a different, drawn-out process for each facility, but they also had to remember each facility's different process as well. 
Erin told me, "Now it's a very smooth, simple, quick process for recruiters to get that scheduled. It's simpler for our Employee Health group as well, because we don't have to give them as much information as they used to need. We're just giving them a name and requisition number and they get everything else they need from our system."
It's nice for me to hear about uses where a company realizes that a tool they already have and are using for one thing can be used to fill another need and prevent the need to research, implement, and train on a new product. Erin told me, "HireVue was an existing technology that we were already using, and we figured out how to utilize what we had in a new way."
Coordinate or Calendly?
Calendly is a great tool for coordinating meetings between different individuals or groups, especially when those people are at different companies and don't share an email domain. It lets users set rules for availability times, and other preferences. It works with Google Calendar and Office 365.
The limitation of Calendly for larger-scale hiring needs is that there is still some manual labor involved. Say you want to screen 10 candidates for a role. The only way to use Calendly is to either:
Blind copy all candidates on a single email that includes a link to Calendly, so the candidates can self-schedule. 
Email each candidate separately.
With either approach, the recruiter still has multiple touchpoints — either entering emails into a single group email or sending 10 different emails. There's no ability to import or export candidates to an ATS. 
If your hiring volume isn't high, automating scheduling with Calendly or a similar tool is better than not automating at all as far as your time is concerned. 
If your hiring volume is higher, you may not get the efficiency gains you'd like with a tool like Calendly. And HireVue Coordinate is the tool your recruiters need to accelerate your time to hire.
About the Author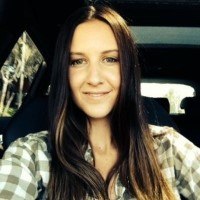 Abby Mathews is a product manager at HireVue. Her diverse experience in HR includes roles as a recruiting manager as well as product expert. She's passionate about delivering products people love and being the champion of HireVue Coordinate.
Photo by Brooke Cagle on Unsplash.