You undoubtedly recognize iconic brands like Famous Footwear, Allen Edmonds, Naturalizer and Sam Edelman. However, you may not realize these are just of few of the 17 brands that make up $2.6 billion global footwear company, Caleres, Inc.
While each of their consumer brands are well-established individually, Caleres' challenge came in building an employment brand representative of their entire brand portfolio.
By leveraging their marketing department, career site and their own associates' stories—all with a strategic focus on data—three years later, they have little trouble attracting candidates to fill more than 10,000 jobs annually in their 1,300 retail stores and corporate office.
These are the lessons Caleres learned while building their employment brand up from scratch.
1) Embrace Your Marketing Department
Your marketing department is probably doing a ton of brand-building work already. Imagery, writing tone and language are all things they've standardized.
Many of your candidates are already customers, particularly in a retail setting. They're familiar with your brand voice and imagery. Reaching out to your marketing department is crucial if you want to accelerate building your employment brand.
You eliminate unnecessary work. Why rely on stock photos when your marketing department has a library of brand-friendly images? The way you leverage these assets goes far beyond your career site. Updating social pages (Glassdoor, LinkedIn, etc.) and printed recruitment collateral with these same images creates a cohesive employment brand.
You stay on marketing's radar. For example, when your marketing department rolls out a new website, be the first to know. Usually recruiting finds out about website updates after the fact and scrambles to update. You can avoid these headaches by partnering closely with marketing.
So how do you start building a relationship with marketing?
Come armed with data. Your marketing department probably isn't aware the impact a candidate's experience can have on their likelihood to buy. (According to CareerArc's Future of Recruiting study, 64% of job seekers say a poor candidate experience would make them less likely to buy goods and services from that employer.) Show them that what you're doing in recruiting has a direct impact on brand perception.
Frame your work as complementary. Marketing puts a lot of work into their assets and branding. You're simply taking their hard work and translating it for another purpose. (Caleres' career site receives more than 1 million views annually, therefore a highly visible extension of our marketing team's branding efforts.)
Show how your success impacts them. The work you do has a direct effect on the makeup of the marketing department. Do they want to find talented, passionate people for their own team? Undoubtedly.
2) Move Past the Career Portal
A simple online career portal might work for showing your available roles. It does not work for showing your brand. Most career portals have built-in limitations that prevent you from giving job seekers the information that really sets you apart.
When you have a career site built for showcasing your employer brand, you can:
Tell Stories with Video. Video is one of the most powerful and authentic storytelling mediums you have available. Not everyone enjoys reading, and more job seekers can identify with your employee stories when they can see them. At Caleres, we invited our associates to share their unique stories. Testimonial videos work on several levels: they provide candidates with a realistic job preview, outline career paths and highlight your company culture.
Make Your Process Transparent. Applicants often feel like they've submitted their application into a black hole. Leverage your career site to give all candidates visibility into the hiring process. Each step of the process comes with its own list of expectations and tips for success.
Leverage Social Media. To illustrate our authentic employer brand, we use social media to drive employee-generated content. Associates are encouraged to show their life at Caleres during onboarding, and incentivized to do so with monthly gift card giveaways. Whenever an associate hashtags #Caleres on Instagram, it's posted to the Caleres career site to showcase authentic employee content.
The sky's the limit when you view the career site as prime branding real estate.
3) Turn Your Career Site into a Data Collection Machine
What people do is always more telling than what they say. And how potential applicants behave on your career site tells you a lot about what they want.
At Caleres, we've partnered with TMP Metrics to build a robust reporting system for our career site. We see exactly:
Where candidates are clicking, and
What content they're engaging with
This insight is invaluable in making sure you get the most from your branding efforts.
Remember those employee testimonial videos? When they were first launched, very few candidates could actually find them. We've since featured them prominently on the homepage. Now our associate videos are the second most viewed content on the site.
You can also utilize this data to perform a full funnel analysis.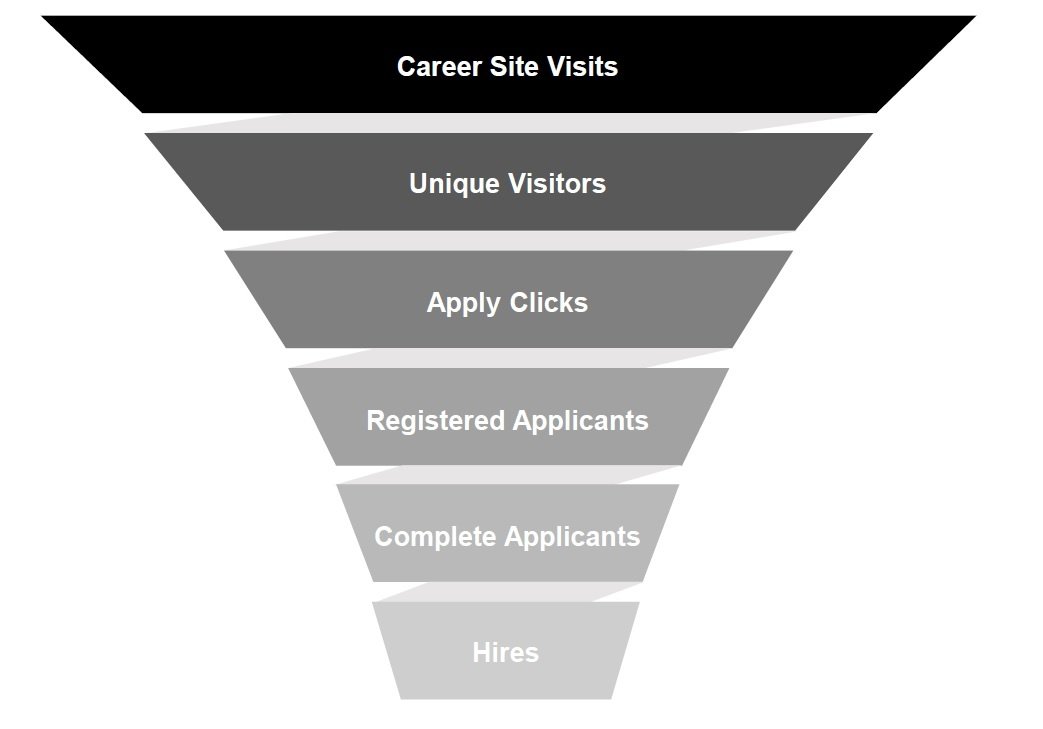 With a full funnel analysis, you can track the percent of candidates who convert from step to step and get critical insight into potential hiring bottlenecks.
Robust career site data is like having an employer branding compass. Tracking how potential candidates interact with your on-site branding efforts is the number one way you can tell if they're working. And if they aren't, you have the data to get back on track and potentially chart a new course.
About the Authors: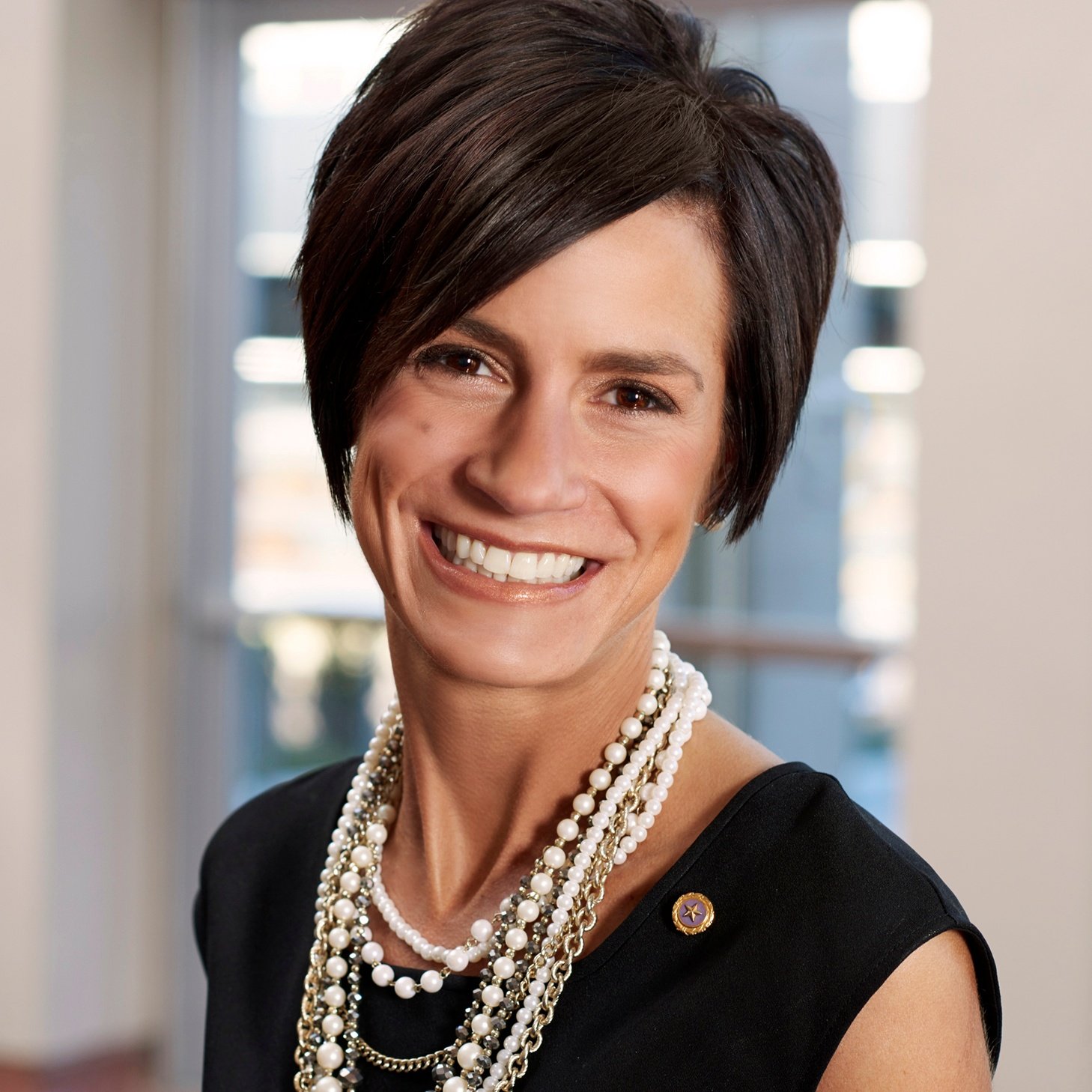 Suzanne Riordan has 15 years' experience in marketing communications. In her current role as Manager of Talent Acquisition Marketing, she leads Caleres' recruitment marketing strategy and employment brand, with a strategic focus candidate experience. Find her on LinkedIn.    
Marci Sigmund is the Senior Director of Talent Acquisition at Caleres. For the past 10+ years, Marci has lead Caleres' recruitment strategy and execution, for all divisions including Famous Footwear's 1,000 retail locations and Caleres' brand portfolio including: Allen Edmonds, Naturalizer, Dr. Scholl's, Sam Edelman, Vince, Via Spiga, LifeStride, Ryka, and others. Find her on LinkedIn.