"The technology is ready but the people aren't." Sound familiar?
There are many reasons why new technology systems sometimes don't deliver on expectations, but one of the common themes I hear is that while the software may offer everything promised, those on the ground are either unable or unwilling to adopt new practices needed to make it a success.
Companies often emphasize better and more frequent training as the answer (which is of course important!), but in this article I want to focus on something I believe has an even greater impact: developing "Internal Champions".
In most cases I've seen, having a great internal ambassador for your technology is the key differentiator between success and failure.
What is an Internal Champion?
So, what exactly do we mean by an "Internal Champion" and how does he or she differ from a regular user of your technology?
Normally they are the Project Manager for the implementation, with ultimate oversight for the product success; but this isn't necessarily always the case. Fundamentally the "champion" is not just a strong adopter but is an active believer in the technology and its potential, and someone who's willing to go the extra mile to promote its usage internally.
Rather than responding to a mandate, the Internal Champion seamlessly embeds your technology into their company's process as an integral part of the day-job. Generally speaking, they have a level of influence in their organization which makes them a powerful internal advocate, as well as an obvious case study for other users looking to improve their own process.
More often than not, the Internal Champion is deeply immersed in the product and is able to additionally act as a support resource to team-members. In other words, he or she embraces change and is likely to have a strong and measurable impact on your technology's adoption and success within the customer's organisation.
Best Practices for Developing Internal Champions
Recently I was lucky enough to work with one of the largest international retailers, with stores all around the world and where the importance of great internal ambassadors was obvious.
They were targeting adoption of HireVue's technology in 23 languages across 30 countries, yet their recruitment function was highly decentralized with individual country teams enjoying a high level of autonomy.
This presented an obvious challenge: with so many different stakeholders across various timezones and languages, and without a top-down mandate, how could we encourage success and adoption on a global scale?
Fortunately, I had two amazing Internal Champions that were instrumental in getting the product to become a seamless part of the company's recruitment process. They brought expertise from their respective functions (one was from global recruitment, the other from the global projects team) and they became specialists in HireVue's tools and capabilities; without their drive, we simply could not have enjoyed the success we've seen.
Some of their contributions which I'd love to highlight include:
Acting as internal change-agents, revamping the company's intranet to include trainings and other useful information relevant to utilising the product suite.
Creating monthly newsletters that were sent out to the global recruitment team, including product updates and learnings to encourage adoption.
Joining weekly calls for 9 months, in addition to attending each user-training and so becoming immersed with the software.
Selecting specific "super-users" for each local market, who in turn became Internal Champions for their specific country.
The results have been extraordinary: already close to 1000 candidates apply to the retail business each month via a HireVue video interview, and the company's global recruitment process has been revamped to reflect this new landscape.
Internal adoption continues to increase, with recruiters enjoying a quicker and more thorough screening process. What's so exciting is that we've barely scratched the surface in terms of what's possible, and we're anticipating incredible future growth and potential.
Of course, there are countless other great examples of Internal Champions making all the difference in the world, and I'd love to hear some of your stories too!
For now, I hope this article encourages readers to think carefully about how they can develop and nurture the right talent to help you achieve your goals and objectives, with particular care given to the role of the Internal Champion.
For more information on this specific use case, please contact Adam Benjamin (abenjamin@hirevue.com)
About the Author: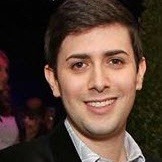 Adam Benjamin is a Professional Services Consultant at HireVue. He focuses mainly on the EMEA Region (Europe, Middle East, and Africa), helping to drive adoption and transform hiring at large, international enterprises. Find him on LinkedIn.