HireVue is introducing improved features for candidates that should be among best practices for transparent use of AI in hiring.
As a company founded in 2004 to make hiring more fair and easier for all job-seekers everywhere, we believe that candidates deserve to know how technology is aiding the hiring process. This is especially important since those technologies are working to level the playing field for them---mitigating common human-driven biases and opening up the job application process to a broader pool of candidates.
Although informed consent has always been part of HireVue interviews and assessments, as of today, our solutions now include a more detailed welcome screen and what-to-expect screen to explain what an online interview will entail, whether AI will evaluate the responses, and how the hiring company will use the evaluation as part of their team review.
Example screen for interviews that include an assessment (combination of questions and challenges varies by job role)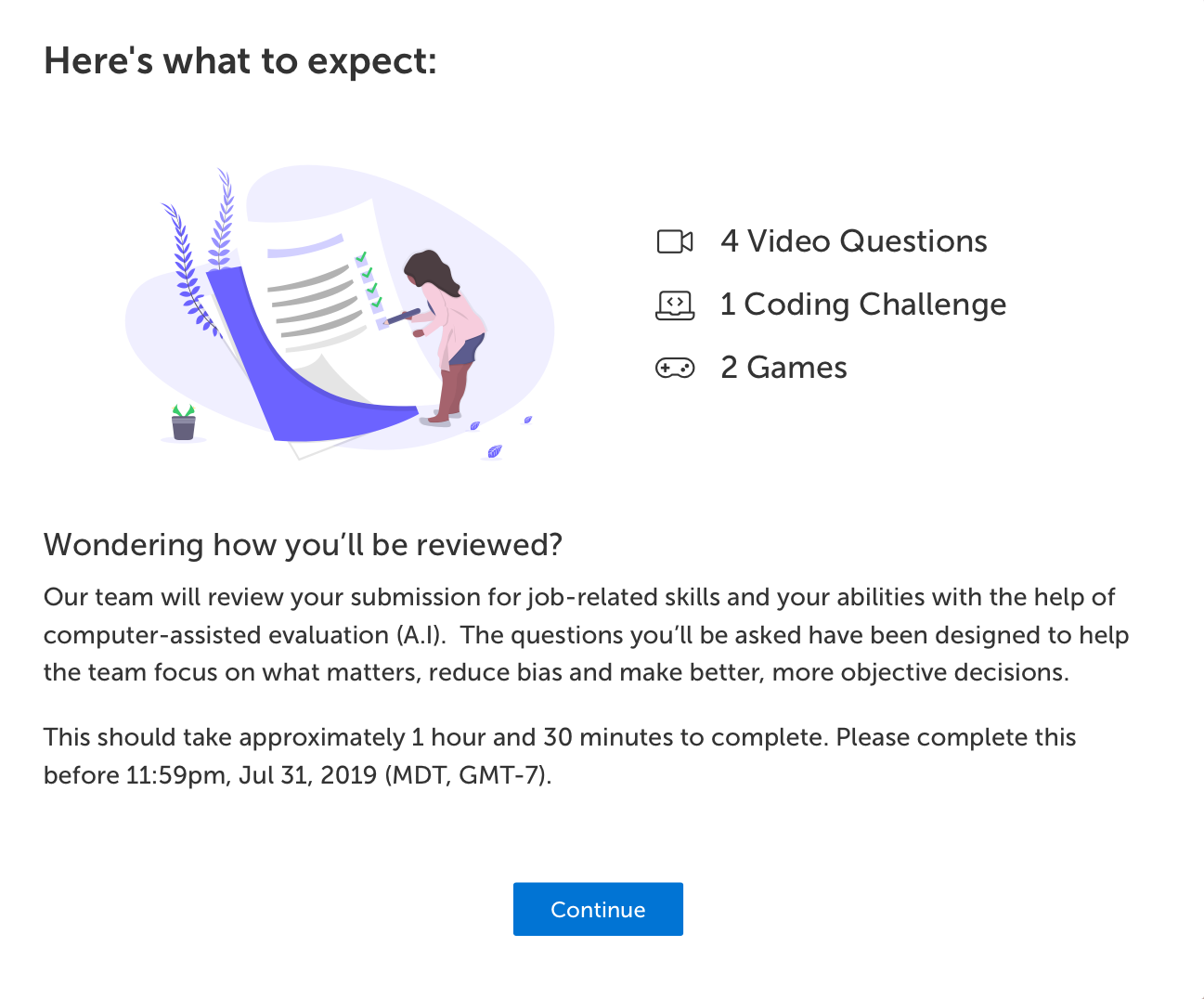 Example screen for interviews that do NOT include an assessment (combination of questions and challenges varies by job role)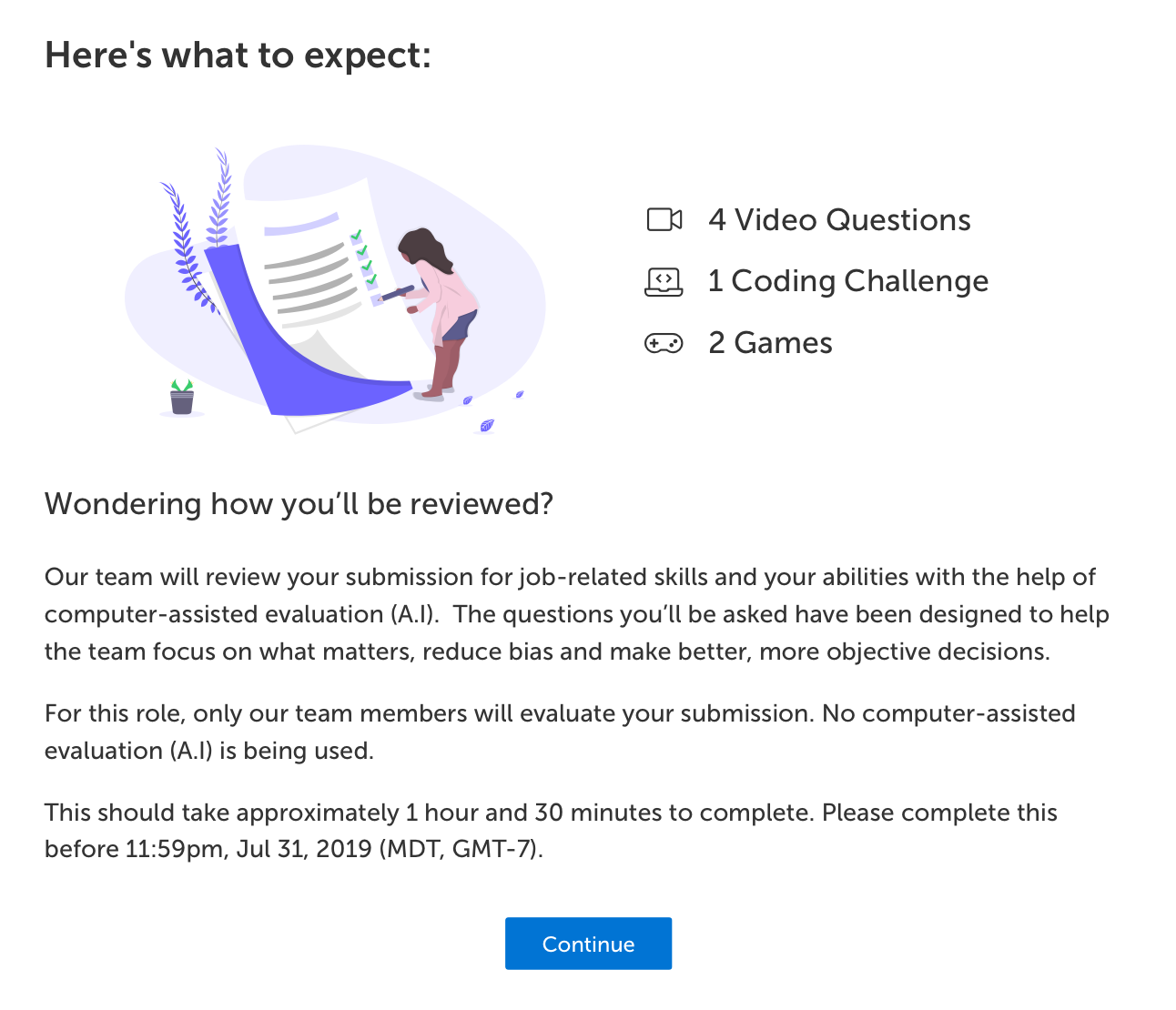 HireVue further believes that the industry needs to take responsibility for demonstrating transparency, and the new features highlighted above are the latest in a series of our efforts to clearly and transparently identify how HireVue's technology aids our customers' hiring decisions.
HireVue also fully supports public and private sector efforts to define policies that demand transparency, and we comply with all enacted legislation and policy rules applicable to our services. For example, HireVue supported the recent Illinois legislation effective January 1, 2020 requiring informed consent when AI is being used in video interviewing for positions based in Illinois.
Other states and cities seem to be following suit in some form or another. Most recently, according to the Wall Street Journal, New York City is considering legislation impacting solutions that leverage AI as part of HR decision-making by requiring that those solutions are audited for bias. HireVue supports this action and is happy to discuss what other transparency measures are necessary in this industry.
Feel free to reach out to us to learn more about our new features and HireVue's commitment to transparency.