Whether this is your first, second, or fifth time performing a video interview, it most likely won't be your last. More and more employers are turning to video interviews to streamline their recruiting process and augment their hiring decisions.
So what does this mean for you?
Taking a video interview, especially for first-timers, can feel a little awkward. So while your video interview may feel different, you can rest assured knowing you are answering the same questions as every other candidate. With a video interview, you get the chance to explain the skills and experiences that make you uniquely qualified.
Learn How HireVue Video Interviewing Gets You the Best Talent, Faster
More important than the medium of the interview is how well you prepare. The best way to get a job is to be the best person for that job. So let's get started at making that person you.  
The Advantages of a Digital Interview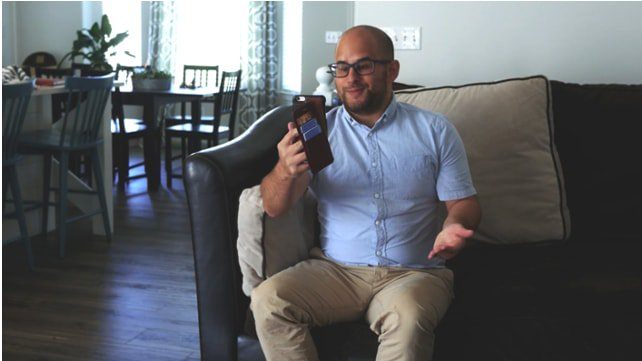 Digital interviews enable employers to more objectively evaluate a candidate's skills, personality, and aptitude. Digital interviews:

An on demand interview will level the playing field between you and the other candidates, since it means everyone will be evaluated on the exact same criteria. So what can you do to give yourself an advantage? Here are a few tried and true HireVue video interview tips.
1. Understand the Company's Culture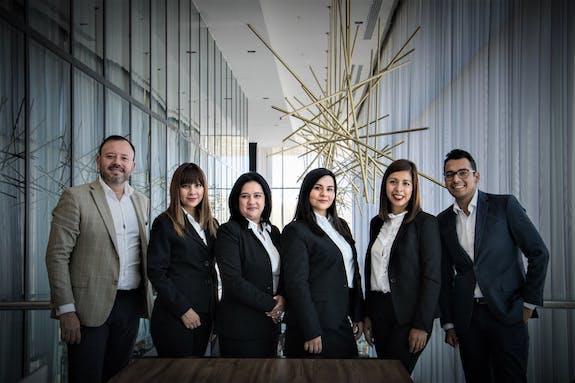 Remember, only half of the interview process is determining if you're a good fit for the company. The other half is determining if the company is a good fit for you.
Your potential employer doesn't want just anyone, they want candidates whose values, work habits, and ambitions align with their own. Just like friends and colleagues share hobbies and interests, recruiters and hiring managers want to find candidates who share their company's vision and ambition for growth and personal development.
Here are some steps you can take become familiar with a company's culture:
Look at the company's Facebook page. Facebook is often a medium for families, clients and current and former employees to keep up with company happenings, events, etc.
Search the following in Google- site:companywebsite.com "company culture" This will populate Google search results with any page on their site that contains the words, "company culture."
Read the "about us" or equivalent page on their website.
Look on LinkedIn for connections who work where you're applying and reach out. If you don't have any connections who work at that company, look at the company's current employees and see if you have mutual connections with any of them. This way you can reach out to a mutual connection and say something like, "Hey Karen, looks like we both know Steve! I am applying to your company and would love to hear what you think about ..."
Look at employee review sites like Glassdoor. Current and past employees tend to be very candid about their thoughts about a company culture's strengths and pitfalls. 
2) Research Who You'll Be Working Under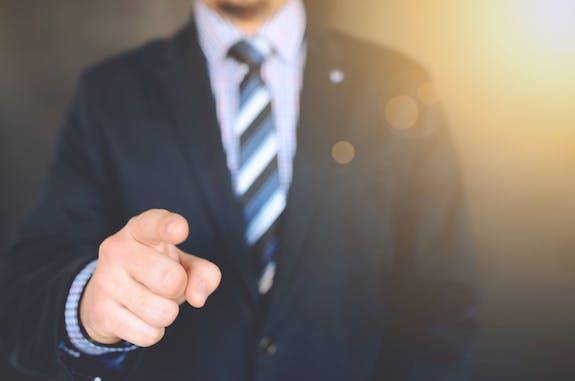 It's very likely, once you make it past the initial screening phase, that you'll be interviewed by the person you'll be working under. Learn about their role in the company, work history, and interests. This should provide you with some great talking points.
While we recommend you research this person, we also recommend keeping your digital distance. While a connection on LinkedIn maybe justified in some cases, you may want to wait till you've built a relationship in person before you request their friendship on Facebook or follow them on Twitter.
Here's some action steps you can take to familiarize yourself with your potential future boss/ manager:
Visit their LinkedIn profile. Familiarize yourself with their previous workplaces, academic career, organizations they volunteer for, what skills have they been endorsed for, etc.
Search the following in Google- site:companywebsite.com "supervisor's name" This will populate Google search results with any page on their site that contains the name of your potential supervisor/ boss.
Familiarize yourself with any blog posts they've written on the company blog.
Look for an employee "bio" or "our people" page on their website and read about your interviewer.
3) Know the Company's Product or Service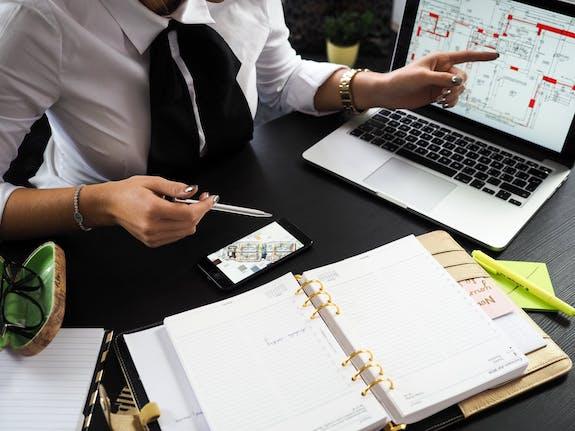 This process has two tiers. The first is knowing what problem the company's product or service solves for the consumer. This is critical to sounding informed in a video interview. You can't solve a businesses' problems unless you know what problems they are solving for their customers.
The second tier is understanding the company's value proposition. After you discover what their product or service solves for their customer, you need to know what incentivizes customers have to shop with this company as opposed to a competitor.
Unless the company's product or service is absolutely cutting edge, it's likely they have a fair amount of competition in the marketplace. If you can enter an interview knowing what makes that company better or different than its competitors, your evaluators will be much more likely to perceive you as a qualified candidate.
Here's some action steps you can take to familiarize yourself with your potential employer's product or service:
Read the website's product or service pages.
Read the website's blog posts about their industry, product or service.
Become familiar with their competition by searching Google for non-branded industry keywords (for example, if my potential employer is Geico Insurance, I might search Google for, "car insurance providers" to see who Gieco is competing against).
Find out which methods of differentiation the company employs in order to separate themselves from their competitors and vise versa. Here's which methods you should keep an eye out for-

Product or Service Differentiation: Is the product or service higher quality, more convenient, easier to use than competitors? How so?
Price Differentiation: Does the company offer the lowest (or highest) price for their product?   
Brand Differentiation: Does the company's brand influence perceived value on the customer? Is the brand trusted in this sphere above other brands? If so, why?
Customer Experience Differentiation: Does the company offer more unique or better customer service than their competitors? How so?

Search Google News for the company's name to find the most recent developments or innovations happening inside the company.
Visit review sites, find out what customers/clients, employees and have to say about the company's product or service. The following are some of the most prominent review sites that you might find your potential employer on:
| | |
| --- | --- |
| Yelp | Consumers review local businesses |
| G2Crowd  | Consumers review B2B software companies & their products.  |
| Clutch | Client's review B2B services |
| TrustRadius | B2B technology business reviews from clients and users |
| Trust Pilot | Customers review experience on transactional websites |
| Consumer Reports | A consumer product and service review site |
| Glassdoor | Employees and former employees review their workplaces |
| TripAdvisor | Consumer review site primarily for hospitality, restaurant and entertainment businesses |
| Better Business Bureau | An organizational site that reviews businesses for licensing, ethical practices, advertising, compliance and more |
4) Familiarize Yourself With the Company's History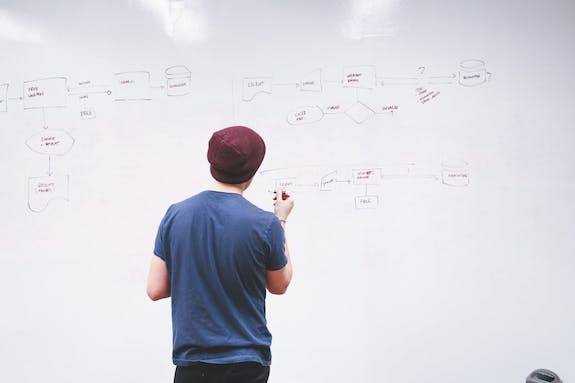 Learning the history of your potential new employer will not only provide you with interview talking points, but glimpsing into their past can also answer questions you might normally have during the post interview process. Why? Because the past is honest. Seeing where a company has been can tell you a lot about where it is going.
Knowing a company's history will enable you to both,
Ask introspective questions that will differentiate you from other candidates.
Give you an opportunity to speak to how you might fix or avoid problems that the company has dealt with historically in relation to your potential role.
Knowing a company's history may not seem essential, however, it is simply one more way to keep your quiver of relevant knowledge full in the event you might need it during your video interview. 
Here's some action steps you can take to familiarize yourself with your potential employer's history:
Read Google News articles about the company from previous years. This can be done by searching Google, clicking "News" then clicking "Tools." This will reveal three drop down menus. Click "Recent" and select to filter news by a custom date range of your choosing.
Look at Tweets and Facebook posts by the company from years past.
Utilize Archive.org, AKA Wayback Machine. Wayback Machine allows you to browse a website as though you were on it in 2014 or 2015 or any year depending on when Wayback Machine did an archive. This will allow you to see the progression of company branding, messaging, website content and more.
If the company is public, take a glance at their stock trend line.
Look for an "Our Story" or equivalent page on the website.
5) Rehearse & Practice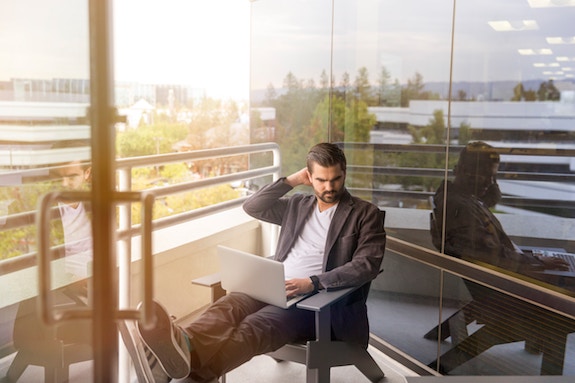 Keep in mind that on demand video interviews are always structured interviews. You are answering the same questions, in the same order as everyone else who's interviewing for the position. The employer is going to reserve this time for questions that really matter to them for their initial evaluation.
Video interviews also mean candidate control. No questions will be asked or even can be introduced into the interview that might originate from your race, gender, sexual orientation, dress, previous work experience, hair cut, or anything! You don't have to prepare for or anticipate curve balls or inappropriate questions. video interviews want to measure your potential to succeed based on merit, not bias.
So what does this mean for you? It means rehearsing answers to questions that solely measure your merit to succeed at the job.
Here are some steps you can take to rehearse or practice for your Video Interview:
Practice answering the most common interview questions.
Familiarize yourself with your industries most recent changes, innovations, news, etc.
Record yourself on a computer or phone video capture app answering mock questions. This will provide you with the opportunity to evaluate your answers as well as get more comfortable in front of a camera.
It's very likely you're going to be asked about a time you succeeded in the midst of an stressful time in your life, deadline or some other obstacle. Garner a couple of these stories before hand. It's also likely you're going to be asked about a time you failed and recovered. Have these stories prepared and ready to share as well.
Glassdoor collects interview questions from candidates based on job titles and companies. Search for relevant interview questions here.
6) Pick the Right Attire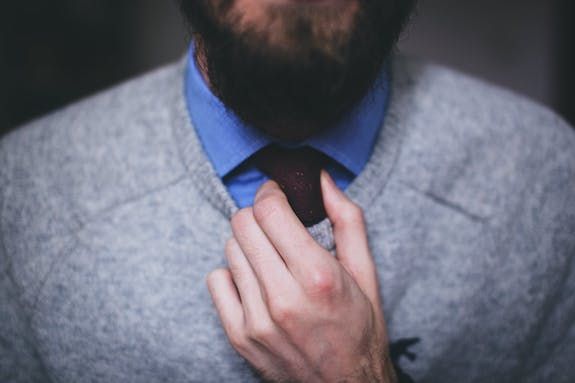 According to a recent survey by Adecco, 75% of hiring managers believe the top interview mistake millenials make is wearing inappropriate attire. With millennials being the largest working class in America, it's likely that you're either one, or competing against one for your job. While this mistake might be one of the most prevalent within the generation, take heart that it's also one of the most avoidable, meaning you can make yourself a little more competitive by simply wearing the right thing.
In a Psychology Today study, they assert that, "Our clothes make a huge difference to what people think about us – and without us knowing or in ways we couldn't even imagine." According to the study, our dress affects our perceived confidence, success, and financial status within those evaluating.
Different companies may have different interview dress standards, If you're unsure how formally to dress, it's better to err on the side of more formal than less.
In most cases something modest, and business casual is perfectly suitable for a video interview. Check with your interview liaison about interview dress attire if you're seeking further instruction.
7) Check Your Tech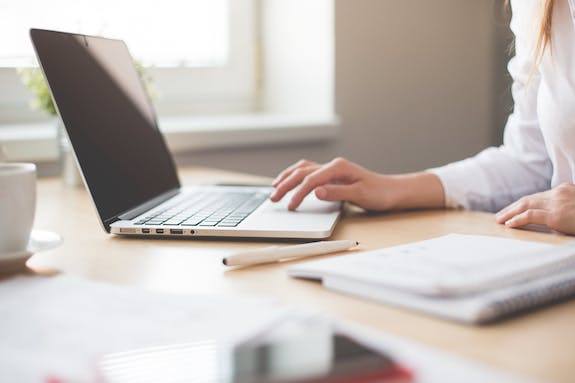 Imagine pitching your plans for a company's next big project and then, boom. Your computer battery dies. These technical difficulties can range from frustrating to terrifying. Prior to conducting your video interview. Run through this "check your tech" checklist.
Determine which device you feel most comfortable interviewing with (computer, tablet, phone)
(If tablet or phone) make sure you've downloaded the HireVue app for iOS or Android. Or, whichever app you are taking your video interview on.
For an OnDemand HireVue Video Interview, we recommend having an internet download and upload speed of at least 350 Kbps per second (.35 Mbps). It's very rare to have a connection slower than this. You can test your internet speed here. If your internet speed is lower than 350 Kbps per second, close any other application that may be using bandwidth or look for an alternative connection or place to conduct your interview.
Make sure your device is fully charged or plugged in while you conduct your interview to avoid any unexpected battery outages or shut downs.
Try to find a room with decent lighting so your face is clearly visible. We also recommend closing the blinds if you're planning on sitting in front of a window during the daytime.
The HireVue video interview platform will test and ensure your internal microphone is on and working. However, we can't guarantee all other video interviewing apps will do the same. Test your internal microphone prior to your interview by recording a voice memo to ensure functionality for the interview.
Make sure your browser is running the most recent version of Adobe Flash (you don't need to do this with Mozilla Firefox or Google Chrome). Click here to download.
If you're interviewing on a computer, its natural to look at the window displaying your video feed and not the your web camera. We recommend positioning that video feed window near the top center of your screen so that looking at this feed will also make it look like you're looking at the camera.
8) Decide What the Opportunity to Video Interview Means for You
 
Have you ever applied for a job that seemed out of your reach just to see what would happen?
In 2016, Workopolis determined that only 2% of applicants get asked to interview. 2 percent!
It's no wonder why slim odds like these sometimes inspire us to take the "shotgun approach" to applying. Lucky for us, sites like LinkedIn and Indeed have made it so we can apply for a job in a single click! So while applying for jobs has never been easier, the recruiting and hiring professions have never had more clutter.
Video interview software is what creates the happy medium between you and your potential employer. You get the chance to interview, and they now have the means to objectively evaluate hundreds of candidates who, otherwise, would have potentially never gotten a chance to interview.
Because of video interviewing, 100% percent of applicants can be interviewed.
We encourage you to think of your video interview as a chance to show off your skills and elaborate on your resume. This is your chance to prove to your potential employer that you're more than what you can fit on a sheet of paper. Here are HireVue we believe that everyone deserves a chance to tell their story. We wish you all the best telling yours. Good Luck!
Need More Help? Click Here to go to our Candidate Help Center